I was born. Here is the bill: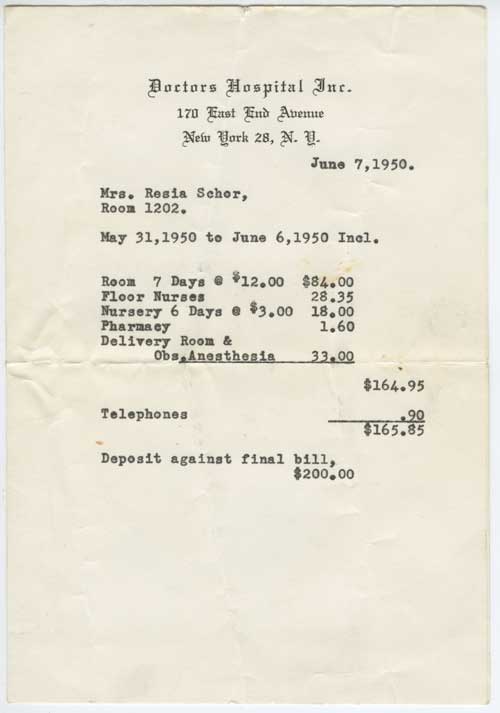 I was born, in the first hour after midnight on a first of June, a long awaited second child, much beloved.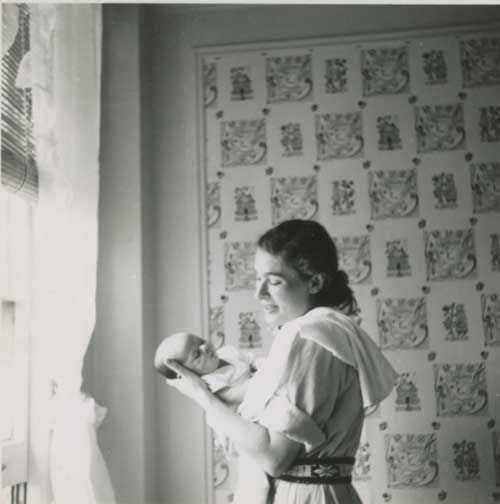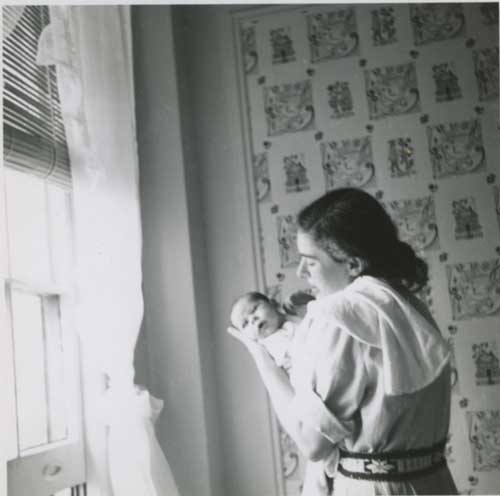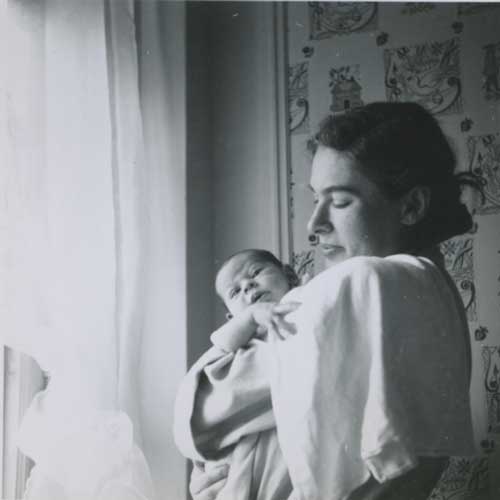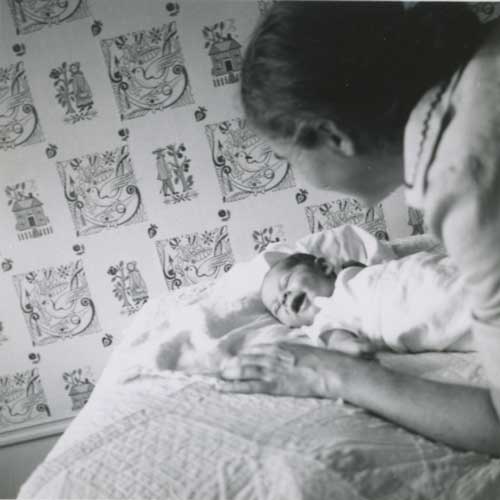 A child is among many things a step into the future. So, surely, my parents did not consciously say, on this baby we will place the burden of our remembrance, our memories, the meaning of our lives and our work.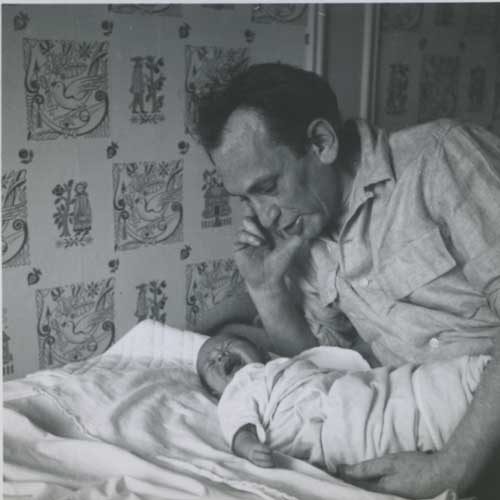 But so it is.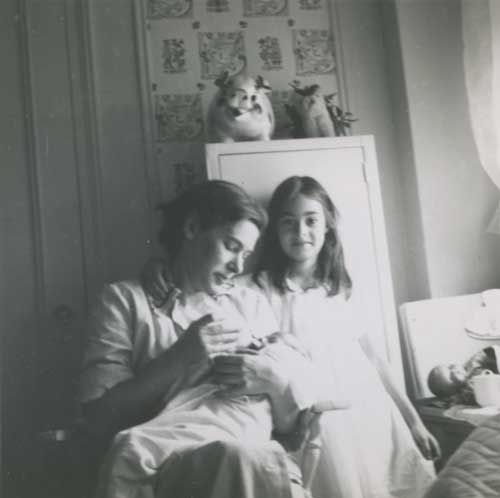 As I first became an artist, I began to consider some of this burden of memory.
Now I am used to it, that burden is my destiny.
I should say that what I call "the burden" is filled with what I consider treasures.
I open a drawer. What will I find in it today?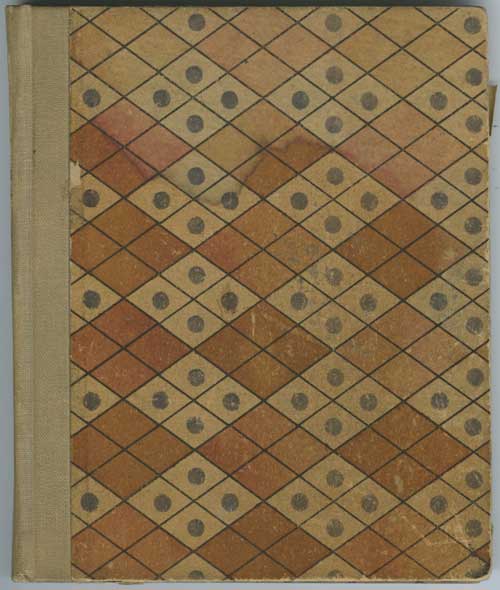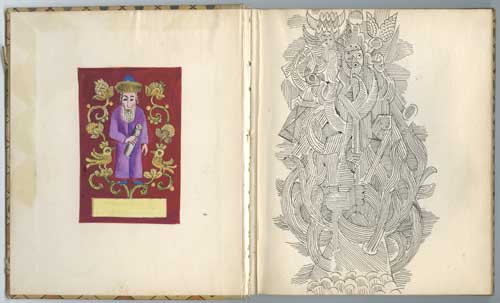 These slightly gloomy/elegiac thoughts, on my birthday, come from working in recent days to pull together material for the catalogue for the show I have curated, Abstract Marriage: Sculpture by Ilya Schor and Resia Schor.
Just in the past few weeks I have come upon and scanned many things I had not seen before, including this grant application, apparently never sent, I'm not sure why each page is different, or who typed this, because I don't believe we owned a typewriter in those days, in 1955.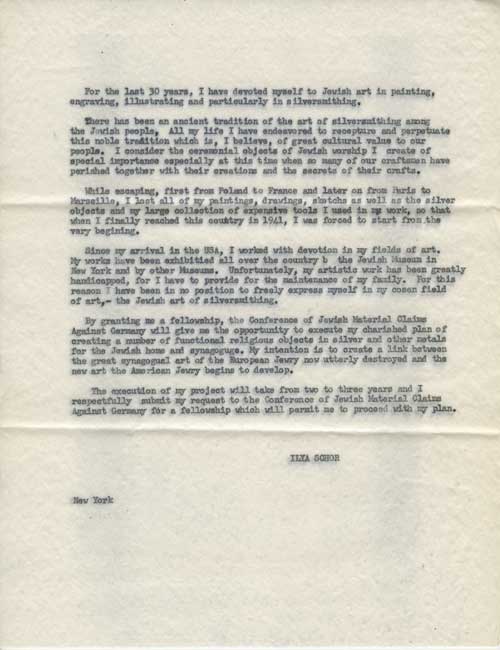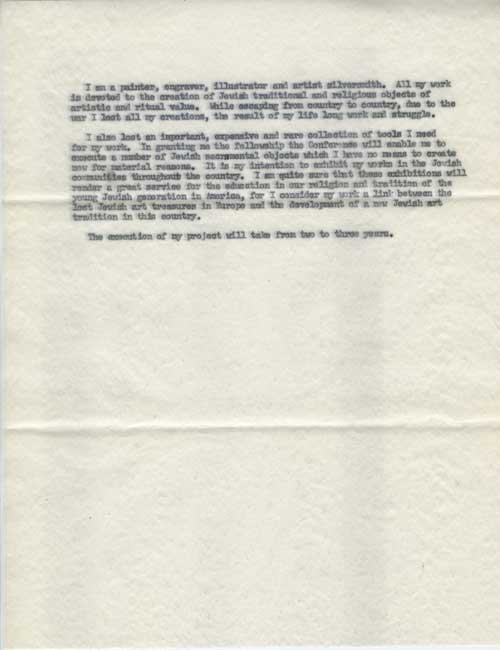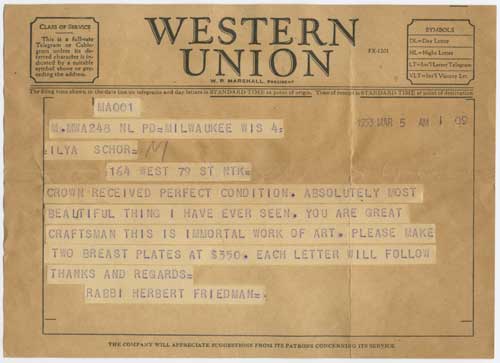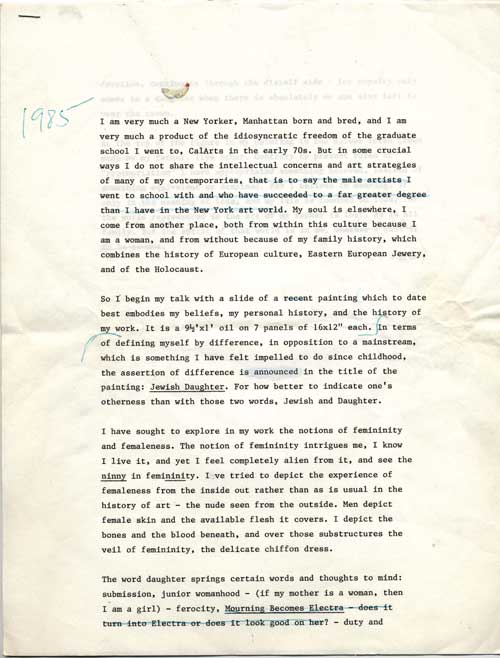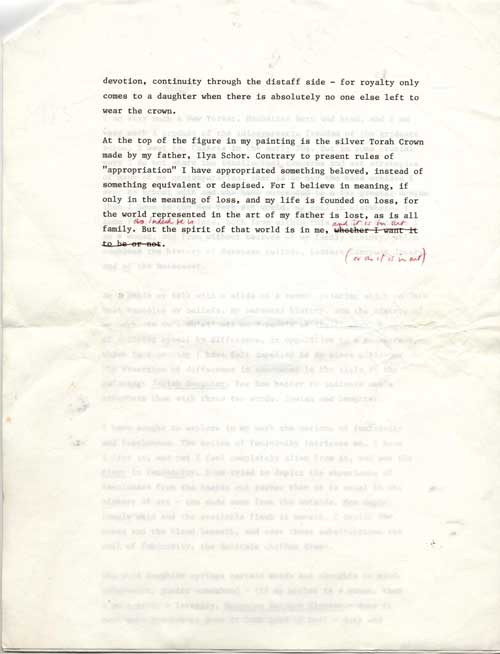 and so on and so on, (today's post contains only material related to my father, Ilya, but there is much work by my mother, Resia, for another day).
This archival and artistic material–paintings, drawings, sculptures, photographs, letters, and books, and the lines of thought they suggest–forms the seeds of the book I want to write, that I have been working on all my life. It is a cultural autobiography, and it begins with them and then–though a recently published "as told to" autobiography by one of my contemporaries reminds me that I also want to write about the art world since I entered it, to recuperate closer histories constantly being unwritten by patriarchy. But plunging into the Schor material I've shown you bits of here today is to plunge into the powerful emotion of memory. Even working on the Tworkov material I sometimes felt overcome by the weight and emotions of the past. That I can withstand, it is fascinating. Part girl reporter, part historian, part archivist, part Sherlock Holmes,  I love archives, I love history. But at the moment I feel I have spent too much time in it and I am gladly about to go back to painting in the present.
So the mournful tone of this birthday blog post is not because of the emotional nature of the project, but because my ability to do it is so fraught, so endangered, because the austerity economy that has me and millions of other people in its stranglehold may not allow me to do the project as I want. I don't want to do it from exile but from intimacy.
It was reported in the New York Times yesterday that the cost of restoring Donald Judd's studio home in Soho cost $23 million. The result sounds fantastic, I can't wait to see it. I admire Judd and I understand the fetishistic desire to put everything exactly in the place it had been placed by him. I admire and applaud his children for the monumental work they have done to make this happen. And I hope but wonder how I will find the considerably lesser amount necessary for me to do what I feel I need to do, fulfill the burden of memory that my parents did not know would rest on me when I was born. And although it may seem of interest only to me, I mean to make it useful to others.
This morning a friend asks me how I will spend the day, before we meet to see a movie (Hannah Arendt, Eichmann, the past). I don't know. Sit under a tree, or perhaps sit at my parents' work table and try to do even one small drawing.