Archives by date
You are browsing the site archives by date.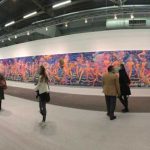 March 4, 2017
I usually start my annual obligatory (imposed on me by the society I occupy, would not necessarily go otherwise) visit to the Armory Show at Pier 92 (the more intimately scaled "classic" side) before venturing into the maze of the more vast and high-ceilinged contemporary side of Pier 94. However yesterday by chance I started […]
Posted in art, painting, sculpture | Tagged Armory Show 2017, contemporary art, Florine Stettheimer, Jack Tworkov, Jacob Lawrence, Jess, Kathy Butterly, painting, Pier 92, Southern Plains Indians
March 1, 2017
First: From the New York Times front page story Wednesday, March 3, 2017, "Met Chief Quits with Museum Facing Turmoil:" "Among the names often floated are Michael Govan, director of the Los Angeles County Museum of Art, and Glenn Lowry, director of the Museum of Modern Art; both are engaged in their own major building […]
Posted in art | Tagged Metropolitan Museum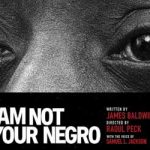 February 4, 2017
When Raoul Peck's new film I Am Not Your Negro began, hardly a minute or two into it, I thought, Everyone in America must see this film, it must be shown in schools, it must be required viewing. I still think so, but as the film progressed I began to doubt if the film could […]
Posted in film, politics | Tagged Civil Rights Movement, documentary film, I Am Not Your Negro, James Baldwin, Malcom X, Martin Luther King Jr. Raoul Peck, Medgar Evers, racism
January 24, 2017
I just sent out a link to a YouTube video without the reminder that you will not be able to view this in your email program, only in a browser.
Posted in art
January 24, 2017
On Inauguration Day, I was honored to be asked to participate in J20 at the Whitney Museum ARTISTS SPEAK OUT, organized by Occupy Museums, along with many other artists, writers, and activists. It felt good to be there oat the beginning of what I think will prove to be one of the darkest periods in […]
Posted in art, General, politics | Tagged Megan Heuer, Mira Schor, Noah Fischer, Occupy Museums, Whitney Museum