I really felt that my mother understood me when, at the beginning of one of our many summers together in Provincetown, as I was getting the house and garden ready, I overheard her telling a friend on the phone, "You know, Mira is very busy, she hasn't started working yet."
When I say "my work" I always mean painting, next is writing which is part of the constant process of thinking, and the rest is just work work, job work. I always say that I can paint and write at the same time, the two occupations are complementary and mutually generative. I can teach + try to do all the things one must try to do in order to maintain a professional life, that is, all the things that make all of us say and feel that we are so busy that we have no time to think expansively, spend time with our dearest friends, or do much of anything that might be restful, pleasurable, or generative of new ideas–with a modicum of clean clothes and cooked dinners now and then–and also write, maybe, or maybe also paint, maybe. I can't do all three, my work, writing, and the big busy of work work job work: this winter writing for A Year of Positive Thinking has proved impossible as I have prepared for a show which just opened and a conference to be held this week while teaching intensely absorbing new courses and the rest of the daily stuff that must get done from the never finished "to do" list.
I really miss writing for the blog and hope to return to it very soon. Meanwhile here is what I've been working on and some of the ongoing and upcoming events I'm involved with.
Exhibition: Mira Schor Voice and Speech
I hope you can see my exhibition at Marvelli Gallery in New York City, which just opened and is up until April 28th.

See "The Thing Itself: Mira Schor + Bradley Rubenstein," a recent interview about the work in the show.
I will do a reading at the gallery April 21 at 6PM to celebrate the 2nd anniversary of A Year of Positive Thinking and will send out more information about that closer to the date.
&
Conference: This week on Thursday, April 5th:
Art Practice, Activism, and Pedagogy: Some Feminist Views
The conference will consider feminist art as a zone of multi-disciplinary art production associated with a radical critique of gendered power relations in society. The women artists participating will speak about their current work, their history within feminism, and the relevance of feminist identification and communities to their creative endeavors. They will discuss what it means to be a feminist artist today within an extended range of diverse political engagement.
Speakers include Susan Bee, A. K. Burns, Audrey Chan, Maureen Connor, Andrea Geyer, Caitlin Rueter & Suzanne Stroebe, Ulrike Müller, and Mira Schor. The conference concludes the first MFA Advanced Practice course in Feminist Art taught by Mira Schor in the Parsons Fine Arts MFA Program.
This event is FREE: no tickets or reservations required; seating is first-come first-served
Parsons The New School for Design Theresa Lang Community and Student Center, Arnhold Hall
55 West 13th Street, 2nd floor, New York, NY
Schedule:
*9AM Brief introductory remarks
*Group 1 (9:15)
A.K. Burns, Andrea Geyer, Maureen Connor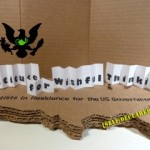 *Group 2 (11am)
Susan Bee, Ulrike Müller, Mira Schor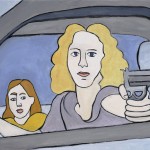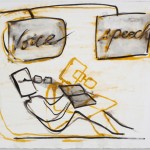 *Lunch break
*Group 3 (1:45pm)
Caitlin Martin-Rueter & Suzanne Stroebe (collaborative+individual presentation), Audrey Chan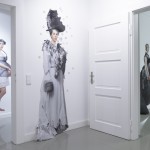 *General discussion
The conference concludes the first MFA Advanced Practice course in Feminist Art taught by Mira Schor and at 4PM there will be a screening of MFA student work from the class at the Fine Arts MFA Program studios at 25 East 13th Street, 5th floor.
&
Also Ongoing & Upcoming:
*I have an essay in Draw it with your eyes closed: the art of the art assignment published by Paper Monument. The book has gotten rave reviews including one by Dwight Gardner on the New York Times artsbeat blog. Take a look, it's a great resource, serious and entertaining at the same time.
*CB1 Gallery at the Dallas Art Fair–with Alexander Kroll, Chris Oatey & Mira Schor, April 12-April 15
*Take a look at Agape Enterprise's Kickstarter Project and support Momenta Art at their upcoming Spring Benefit 2012 on April 25th at 6PM-10PM
*And do take another look at M/E/A/N/I/N/G's 25th Anniversary Edition, published in late 2011. Susan Bee and I are immensely proud of it and hope that readers will continue to come to the important texts by the many artists and writers who contributed to this issue. It is also available on Amazon Kindle.